Beware of young girls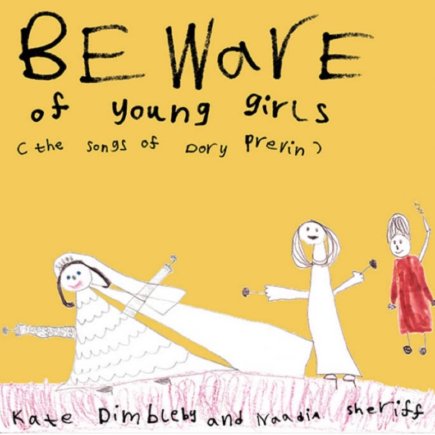 A collaboration between Kate Dimbleby ('undoubtedly one of Britain's finest female Jazz Singers' Broadway World') and Naadia Sheriff ('Dazzling Pianist' The Times) exploring the extraordinary songbook of cult favourite Dory Previn the queen of 70's confessional songwriters who died on Valentines Day 2013, 40 years after the release of her most successful album Mythical Kings and Iguanas.
Previn who was married to composer Andre Previn until he left her for Mia Farrow used her extraordinary tragic life story as material for her often hilarious, touching and musically brilliant songs.
In 2010, Kate and Naadia performed Dory Previn's most famous song 'Lady With The Braid' every night for five weeks as part of the live show 'I'm a Woman' at the New End Theatre in Hampstead. The song and Kate's version of it got such a reaction that she decided to explore Previn's work further.
'Beware Of Young Girls' is the result. A unique collaboration between Kate and Naadia. Dory's songs explore themes of sexuality, therapy and religion with humour and raw honesty. To this Kate and Naadia bring their own musicianship, experience and personality.
released May 26, 2021
Credits
Vocals: Kate Dimbleby and Naadia Sheriff
Piano, Accordion, Organ and Percussion: Naadia Sheriff
Grab your copy over at bandcamp
Band Members Further Info: